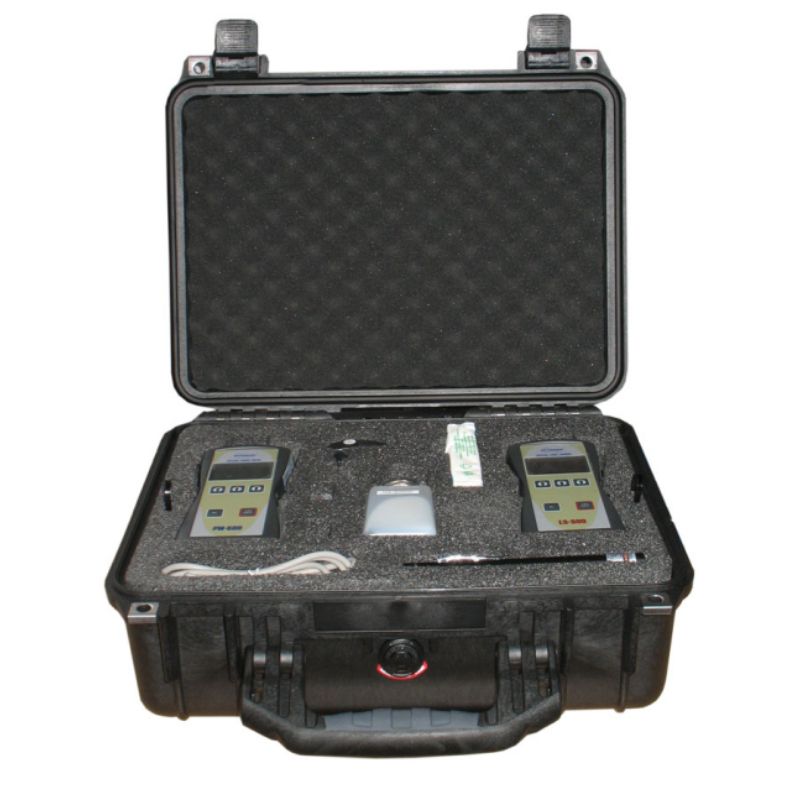 OMK-SR-OTS.2 Diagnostic Set
Diagnostic set includes measuring instruments and tools for diagnosing faults on fiber optic cables with connectors STRATOS and CTOS, and direct technical
successors connectors HMA. The OPTOKON Diagnostic Set includes two instruments – Light source and Power meter. Both instruments are housed in a hard carry case that meets the requirement of fiber optic networks installation and maintenance teams, who require rugged and lightweight fiber optic test equipment that combines high performance with ease of use and reliable operation. The Diagnostic Set allows traceablе measurements on dual wavelength and data storage to the PC. It includes the hybrid master HMA-FC patchcord for testing of harsh environmental networks and is comprised of these measurement instruments: LS-800 light source and PM-800 power meter.