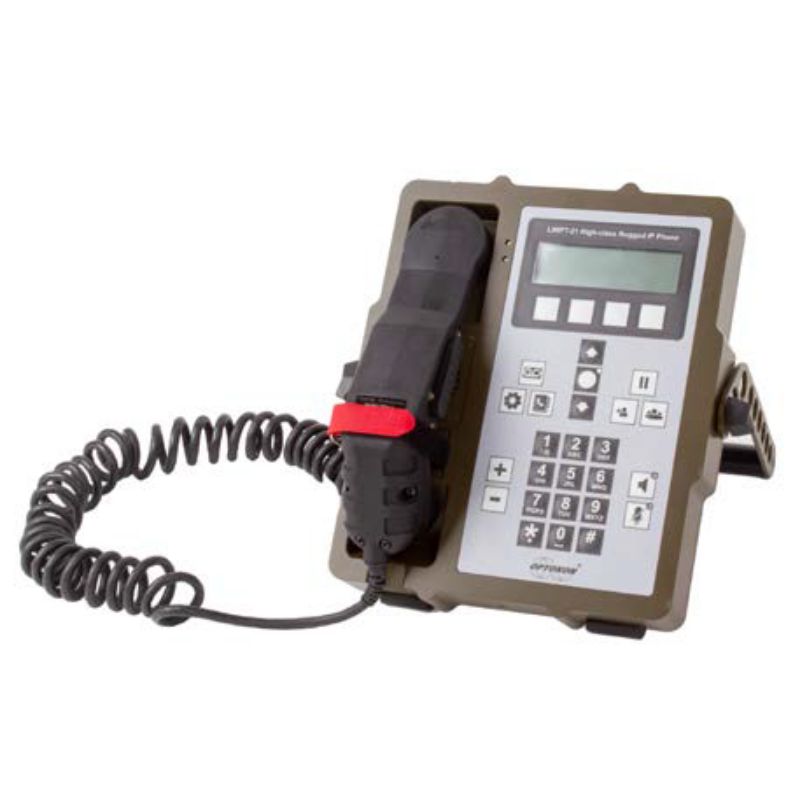 LMIPT-41 High-class Rugged IP Phone
Proven Cisco technology
Five programmable line keys
Encrypted voice communications
Widescreen VGA backlight color display
The OPTOKON LMIPT-41 is a rugged IP phone specifically
designed for use in harsh environmental conditions. The IP phone delivers the latest technology and advancements in IP telephony based on the Cisco 8841 platform and provides communication over the same data network as your computer, allowing you to place and receive phone calls, put calls on hold, transfer calls, make conference calls, etc. The OPTOKON LMIPT-41 is built into a fully sealed and vibration proof aluminum chassis.
The LMIPT-41 offers five programmable line keys. The keys can be configured to support either multiple directory numbers or call features such as speed dial. Productivity can be boosted by handling multiple calls for each directory number, using the multi call-per-line feature. Fixed function keys provide one-touch access to applications, messaging, the directory, as well as regular call features such as hold/resume, transfer, and conference. The backlight acoustic keys provide flexibility for audio path selection and switching.